Greetings!  I'm Laurie Jackson, Music Director at Trinity Evangelical Lutheran Church. I am fortunate to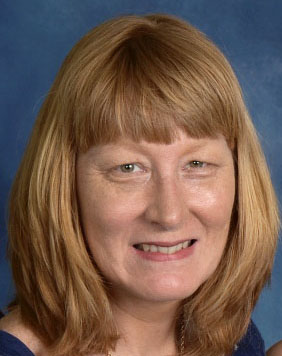 work with a great team of musicians and worship leaders. We encourage congregational singing and do our best to make our traditional liturgical service fresh and new every Sunday of the year.
If you are interested in music, please join us for worship Sundays at 10:30 a.m. It is our delight to work with guests and each other in our worship services, choirs and Sunday Schools.
If you or your musical group would like to participate in our liturgical worship services or other special events throughout the year, please contact the church office at 233-0767.
"I will sing to the Lord, for he has been good to me."  Psalm 13
How We Worship:
We worship each Sunday at 10:30 a.m. and offer Holy Communion each week.  Our hymnal is the Lutheran Book of Worship and contains a variety of liturgies and hymns.
Seasonal Services:
In addition to Sunday morning worship services, Trinity Evangelical Lutheran Church celebrates the liturgical calendar with these seasonal worship services.
Holy Week Services
Maundy Thursday, April 13, 2017, 6 p.m.
Good Friday, April 14, 6 p.m.
Easter Sunday, Worship at 10:30 a.m. Worship is preceded by a congregational breakfast at 9 a.m. in the Fellowship Hall.